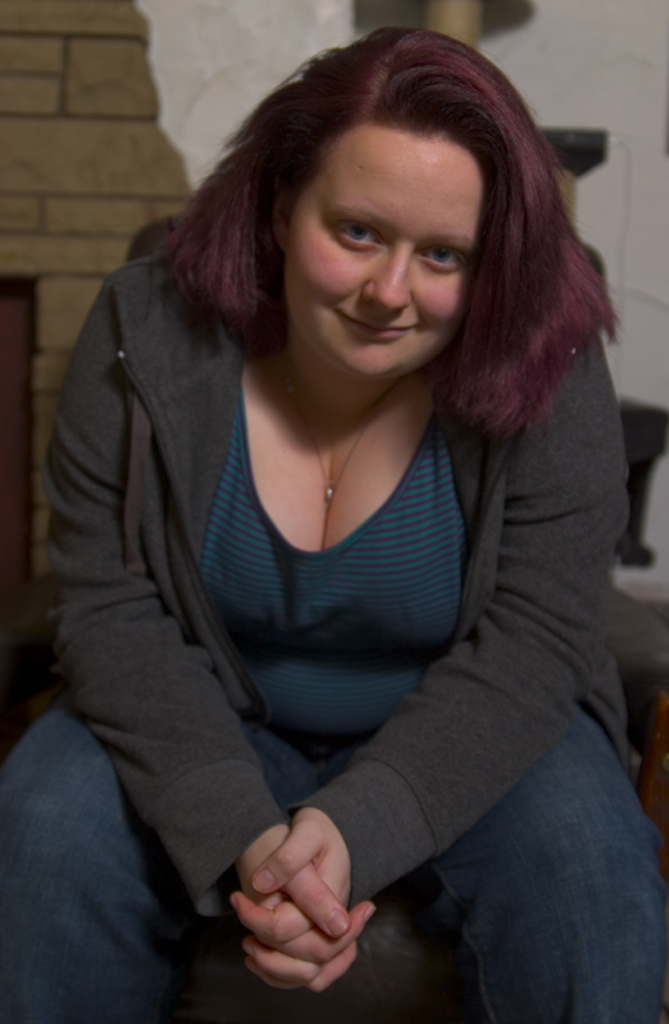 So yes, this is the first photograph of myself on this site.
I've been promising some people that I would show what colour my hair has changed to for months. So I finally got around to it.
For this I had the main room lights on (3 gang in the centre of the room and 2 in the alcoves) and a lighting stand with a 'brolly and Vivitar 285HV behind the camera to the right pointed to the right side of face (when looking from behind the camera) set to 1/4 power (manual) directed straight into the 'brolly.
I took the ones of myself with the self-timer function. While I had it set up I thought I should get the shots Kian wants for his own site done.