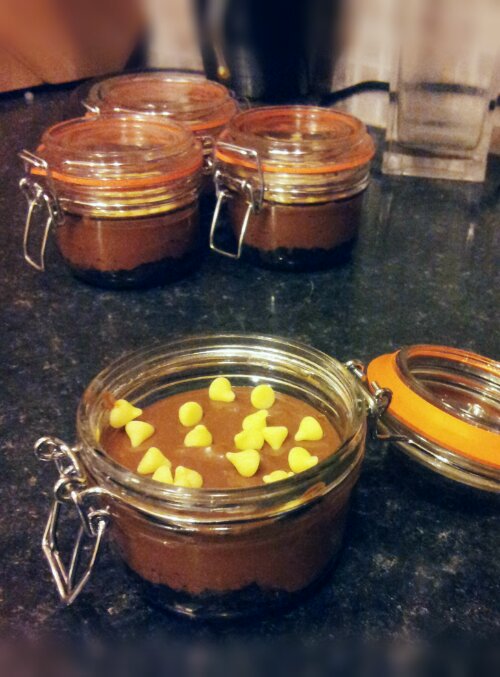 Been a bit of a busy year. What with the death of Hannah and Apollo, followed by the addition of Cinder, later going to DWcon and our wedding in October, this year has been a long one.
I thought I'd take a different approach to Christmas, I didn't have much time to knit gifts this year. This year I've been baking for folk. These are a lovely simple addition to the hampers I've made up.
To make these you need:
4 250ml Kilner jars
Base:
8 Oreo cookies
25g melted butter
Filling:
200g soft cheese
200g Nutella
1/2 tsp vanilla extract
Topping:
A few chocolate drops(optional)
Method
1) turn the Oreos into breadcrumbs in a blender (or bash in a bag with a rolling pin)
2) mix in the melted butter
3) press the base mixture into the bottom of the jars
4) cream the Nutella and soft cheese together, until completely combined
5) stir in the vanilla, making sure to mix thoroughly
6) dollop filling into jar, on top of base, making sure there are no gaps
7) sprinkle on chocolate drops if desired.