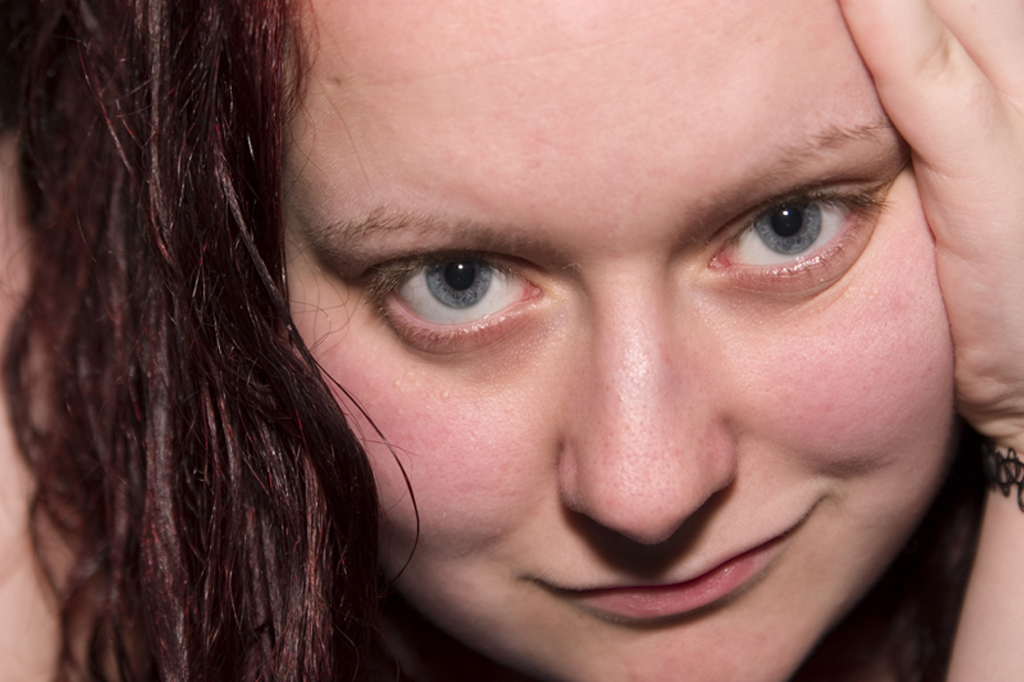 The last few days I've been playing around with the flashgun and how to use the light on camera. Trying to get my head around how to use this strobe in portraits on the go and with little prep.
The strobe is in the hot-shoe so, about 4inches above lens, pointed straight forwards at the subject(ie, me) on 1/16th power. 75mm, 1/125th sec, f.4. Used a hand trigger – wired clone – and tripod slightly higher than the default height.
This photo is manually focused and for once looks to be spot on..
So what do you think of the colour?? It was meant to be a redy-brown, but it is over my old purple hair. 🙂